Benches
Friddlewood Rustic Log Cabin Benches For ALL SOLD OUT FOR NOW
These benches featured here have 4 inch thick tops made of rustic pine logs. Each is finished with three coats of Minwax Helmsman Spar Urethane gloss for superior outdoor protection, unless otherwise indicated.
Prices for benches range from ALL SOLD OUT.
With questions or to purchase call (336) 210-0144 or email sawyer@friddlewood.com
See more benches at http://www.friddlewood.com/benches2.html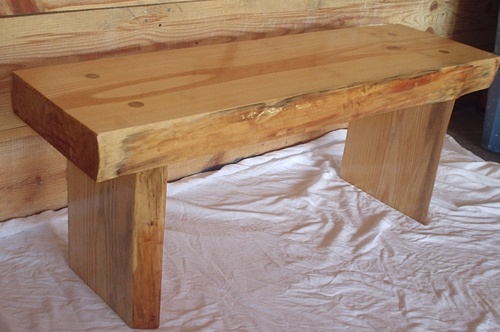 Top is 12"x42" and bench is 17" tall. Price $120 for bench pictured above.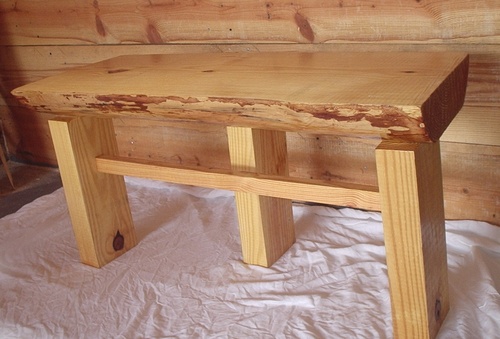 This bench is approximately 19 1/2 inches tall and 38 inches wide and the seat is about 4 inches thick. This bench will look lovely on your porch or in your garden. It is finished with 3 coats of Gloss Spar Urethane for superior outdoor protection of the wood. Price $100, bench #B01.

Bench #A01 below - SOLD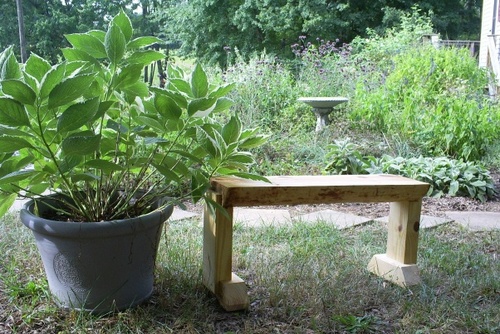 This sturdy rustic garden bench of solid pine will be equally lovely in your flower garden or on your front porch. The top of the seat is approx. 38"x12 1/2" and it measures approx. 19 1/2 in. tall. The piece for the seat is approx. 4 in thick. The wood is protected with 3 coats of Helmsmans Spar Urethane for superior outdoor protection. Same bench is shown above and below this text.

Charred finish bench $120, Size 12"x39" and 16" tall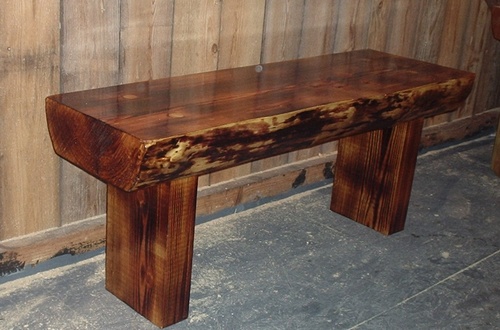 Bench #04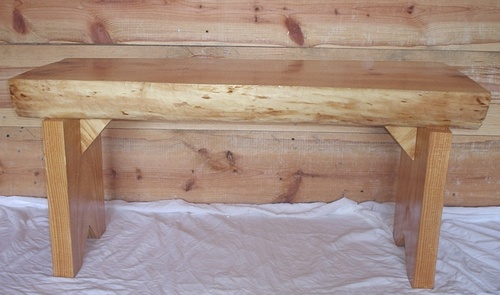 The top of this bench #04 is approximately 13 1/2" x 39" and it is 19" tall.
Price $90

Log wheel bench unfinished pine, $50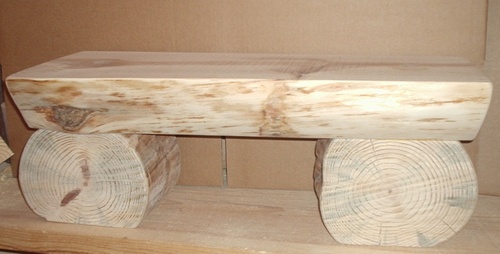 The item pictured below could serve as a bench or as a coffee table. The top is approximately 16" x 38" and it is about 14" tall.
Coffee Table/Bench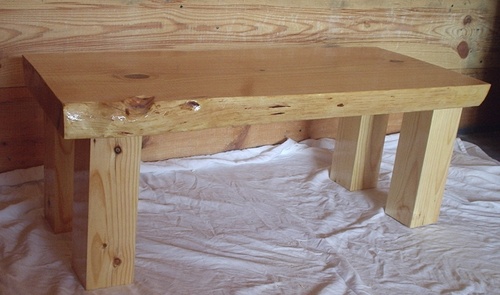 Price $110