Mantels
Mantels Available
Here are a few photos of mantels that I have. Others are in the shed and not shown here. Most are oversize so that they can be resized for your needs. White oak, red oak, cedar, pine, maple, and sometimes other types of mantels are available and priced from $100 to $150 for unfinished mantels and around $300 for finished mantels. Call (336) 210-0144 or email
harfrid@gmail.com to purchase. Click on each photo for a larger image.

White oak mantel 3"x9"x6'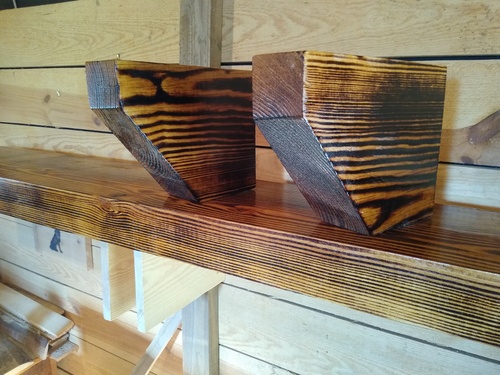 Flamed and sealed with spar urathane. This beautiful pine mantel has matching corbles all for $350.
Red oak mantel pices 4"x11"x63"

Here are three different angles of the same red oak mantel piece. The top side has square edges and the bottom is a little rounded where the bark was removed.